PLAY 160 is an artistic tribute to game-based learning displayed on the Ceremonial Court in Education City from October 24 to November 2, every day from 4.30 pm to 9pm. Created by the multi-disciplinary design collective Trafik, this large-scale interactive installation reflects the potential of the sector in a playful and sensory way.
"Translating the approach of game-based learning with our own design and programming skills, PLAY 160 immerses the public into an intuitive experience where visitors of any age may discover, rediscover and play with the basics of colour, geometry as well as music composition" says Pierre Rodiere, founder and head designer of Trafik.
In line with the latest developments in the fields of light design and kinetic art, PLAY 160 is a 60 meter multi-dimensional instrument that explores the representation and projection of colors, forms and sounds in space. It is composed of 160 luminous bars shaping a giant light tunnel. By using a simple tablet, the public can play with colors, patterns and sounds and instantly interact and manipulate the installation. Each of the three modes of gameplay offer a unique gaming and artistic experience and the chance to share a giant live show with everyone.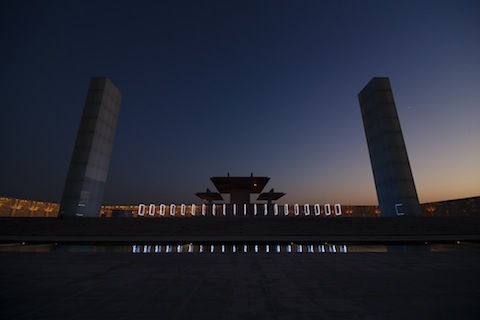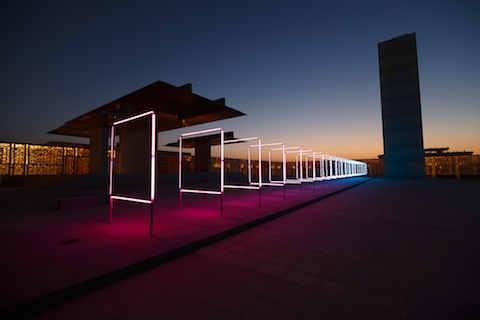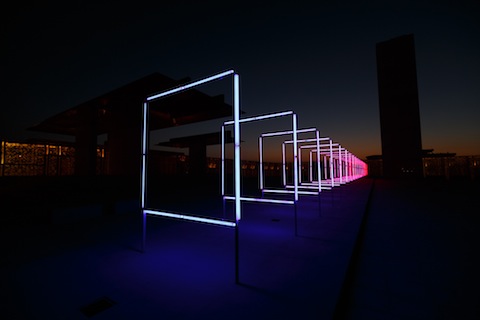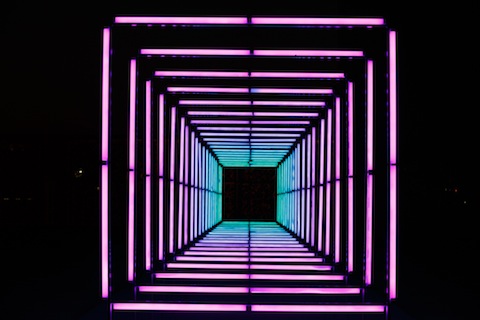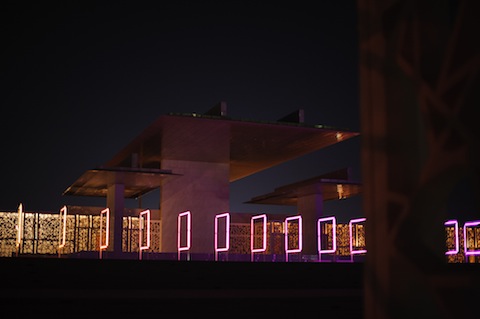 Sim City/ Sim City EDU