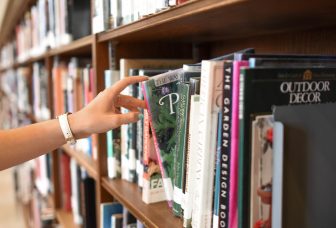 Share this episode
Nine out of ten young adults feel that they have a responsibility to better the world – yet not even half of those 9 people feel equipped to take action towards this goal. This is according to some of the latest findings of an extensive research survey that was released by WISE recently for the International Day of Education on 24 January.
Conducted by Ipsos, the WISE Global Education Barometer includes surveys more than 9000 young people between the age of 16 to 25 across 20 countries from around the world.
Why do you go to school? Perhaps you would say that you want to expand your knowledge? Or maybe to prepare yourself with the skills to find a job and make money.
In the WISE Global Barometer, the 3 most cited reasons for attending school according to young people are:


To expand their knowledge.


To be ready for the future.


To be able to find a job and make money.


These were ranked above other reasons such as, to learn more about the world around them, and to positively impact their community.
What does this tell us? Do the numbers suggest that young people don't expect to learn how to positively impact the world through their education? Or are we missing something?
We decided to talk to a few students studying at Qatar Foundation's Education City to give us a few of their insights on the survey's questions, and try to decipher what's beyond these numbers.
We asked students if they feel they have a responsibility to better the world.
Ria Sayadi is a student at Northwestern University in Qatar and had a grounded yet optimistic response to this question:



"I feel like there's no such thing as better the world, I feel like you should change one person's perspective and one point of view, and that person will impact another person." 




"I think we should have attainable goals and a responsibility that we can personally achieve and not overwhelm ourselves. I do not believe I can better the world, but I can better one person's world." 



"I believe, as a human being, I have a huge responsibility to change the world" said Carnegie Mellon University student, Andrew Edwards. 



"It takes a huge role in terms of two things: one is shaping what is your idea about how big or small, or how much your contribution should be, to each one of these problems. So through education you get to have a better idea of how complex is this problem and how many people you need to contribute to solve the issue or approach it. The second is analyzing and identifying what the actual problem is and it's impact on you, but also helping in shaping your way of thinking to find the best ways to approach it."



Virginia Commonwealth University Qatar student, Ghada Al-Qashouti, expressed her strong support:
"I was born in a new generation, so why do I have to live with the things that people lived with before? Why not make the change from now, even if it might not be different right now, it might be changed for my children or the people who will come after me."
Salar Mujeeb Khan, graduate of Georgetown University Qatar shared a similar sentiment:



"It is my responsibility to use my skills, not just to make money for myself, but for the social benefit of others around me. I don't know why I was fortunate enough to get those opportunities. I'm sure there are people that are smarter or harder working than me but they were just unfortunate enough to be at the right place or the right time where they were not able to pursue these things, so that's why I think it is my responsibility to help the people around me in whatever capacity I can." 



85% of young people surveyed expressed strong concerns about the state of our planet. Their biggest concerns are:


Poverty and social inequality (84%).


Climate change and the environment (82%).


Access to employment.


Listen to the full episode to hear the rest of what the students had to say.