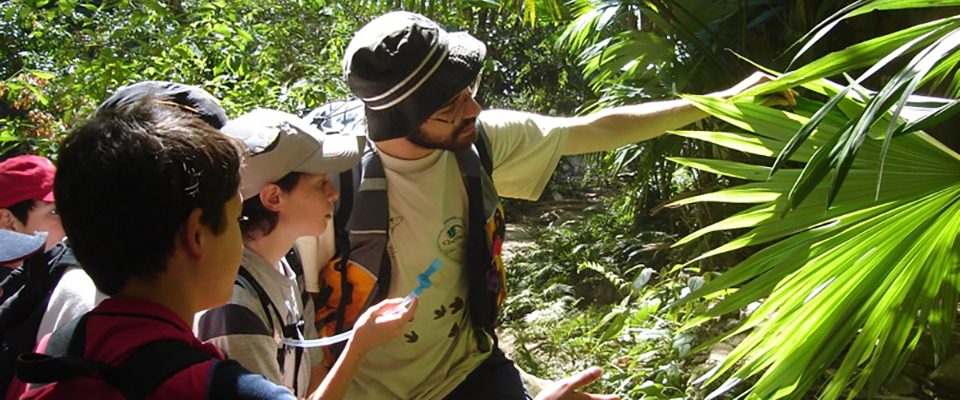 Context and Issue
This project is one of the 2023 WISE Awards winners. 
The Organization for Environmental Education and Protection (OpEPA), a Colombian-based NGO with its headquarters in Bogotá, has focused since 1998 on reconnecting children and youth to nature and people to the Earth to build more sustainable, regenerative and peaceful communities. This through nature-based and regenerative education, heritage interpretation and social weaving, with a regenerative approach to cultural, social, economic and environmental dimensions. OpEPA has implemented projects and activities in 26 of the 32 departments in the country, in four work fields: nature-based education, nature tourism, regenerative cultures and planetary limits: climate change, biodiversity loss, land and water use.
The city-wide Biodivercity Nature-Based Education Networks are spaces for integration and active collaboration between schools and local actors to appropriate green spaces and create nature-based learning communities. Their origin began in 2015 with the creation of Red de Colegios Cerros de Bogotá, a school network with active collaboration between 101 public and private educational institutions and eight organization allies. It promotes the appropriation of the Eastern Hills, a strategic ecosystem through Nature-Based Education (NBE).
Solution and Approach
We replicated the model with the Ministry of Environment as our implementation partner in 13 "biodivercities" throughout Colombia. In this process, we created 13 city nature-based networks that connected 145 schools and 460 teachers using in-person capacity-building workshops, online education programs, and network weaving.
The Nature-based School Networks focuses on consolidating a learning community with citizenship skills that promote harmonizing the people and nature relationship, allowing them to become planetary stewards and ensuring social wellbeing. It also favors the positioning of students and teachers as multipliers of good practices and ethical behavior to face environmental and social challenges. By involving many students from different socioeconomic and cultural backgrounds in the city, the Network promotes equity and inclusion while developing environmental stewardship skills of students and communities. Furthermore, the Network uses the city's natural ecosystems as a learning environment, where collaborative conservation projects are designed and implemented.
Impact and Future Development
The key impact of the project is the activation of diverse learning communities around NBE and the appropriation of green spaces in and surrounding the cities. In the future, we aim to expand this initiative as the key educational component of the Biodivercities model in Latin America and worldwide. Our final goal is to activate cities globally to become nature-based learning cities and inspire learning communities to embrace nature as a key learning environment for all subjects.
September 04, 2023 (last update 09-04-2023)