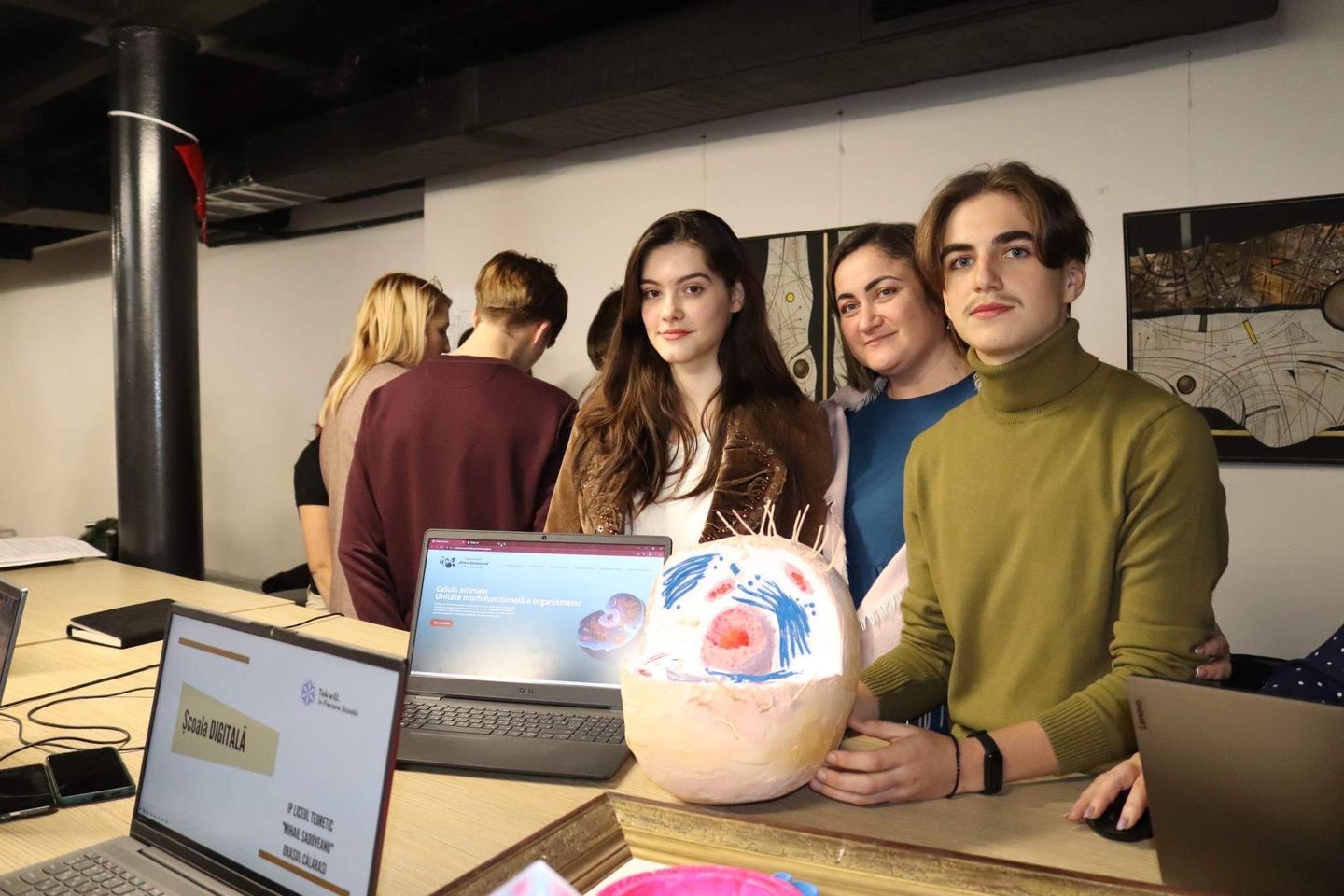 Context
This project is one of the 2023 WISE Awards winners. 
Being established in 2006, ATIC is the action leading association and the voice of the Moldovan ICT industry that promotes the development of the ICT sector in Republic of Moldova through viable partnerships between companies, similar organizations, government, state institutions and international organizations. Having 16 years of experience in the science/STEM/business area, ATIC has an extensive experience in implementing a variety of educational and entrepreneurial projects. One of ATIC's most successful projects is the Tekwill project and its educational initiatives. Tekwill has been designed as a national public private partnership to respond to the needs of the ICT industry to close the gap in the human capital shortage and support the entrepreneurship ecosystem development.
Solution and Approach
The "Tekwill in Every School" (TiES) is one of the largest educational programs in Moldova, designed with the goal to offer Moldovan students equal educational opportunities driven by IT Sector Market Needs. The project is being implemented by ATIC in partnership with the Ministry of Education and Research, eGovernment Agency and the support of international development partners such as USAID, Sweden, European Union, and UNDP Moldova. In just 3 years since its implementation, TiES succeeded to develop 8 courses (jobs of the future) that can be accessed for free on our eLearning platform https://tekwill.online/. The courses can be studied in both Romanian and Russian languages. Currently, over 1,000 teachers from 333 schools across the country are teaching the Tekwill courses part of the school program as elective subjects. And over 50,000 students have studied at least one Tekwill course. Students are able to gain practical skills and know-how on subjects related to jobs of the future (coding, software development, AI, creative industry skills, social-emotional skills, and entrepreneurship) as early as the 7th grade.
Impact and Future Development
Currently, the TiES program has an outreach of 60% of the country's high schools. We aim to connect up to 90% of all Moldovan high schools to the TiES program by 2024, which would suggest onboarding another 101 high schools in 2023-2024. Achieving this goal would signify that every 3rd pupil in Moldova has the opportunity to access modern, market driven curricula courses that will prepare them for future success upon graduation as young specialists.
September 04, 2023 (last update 09-04-2023)