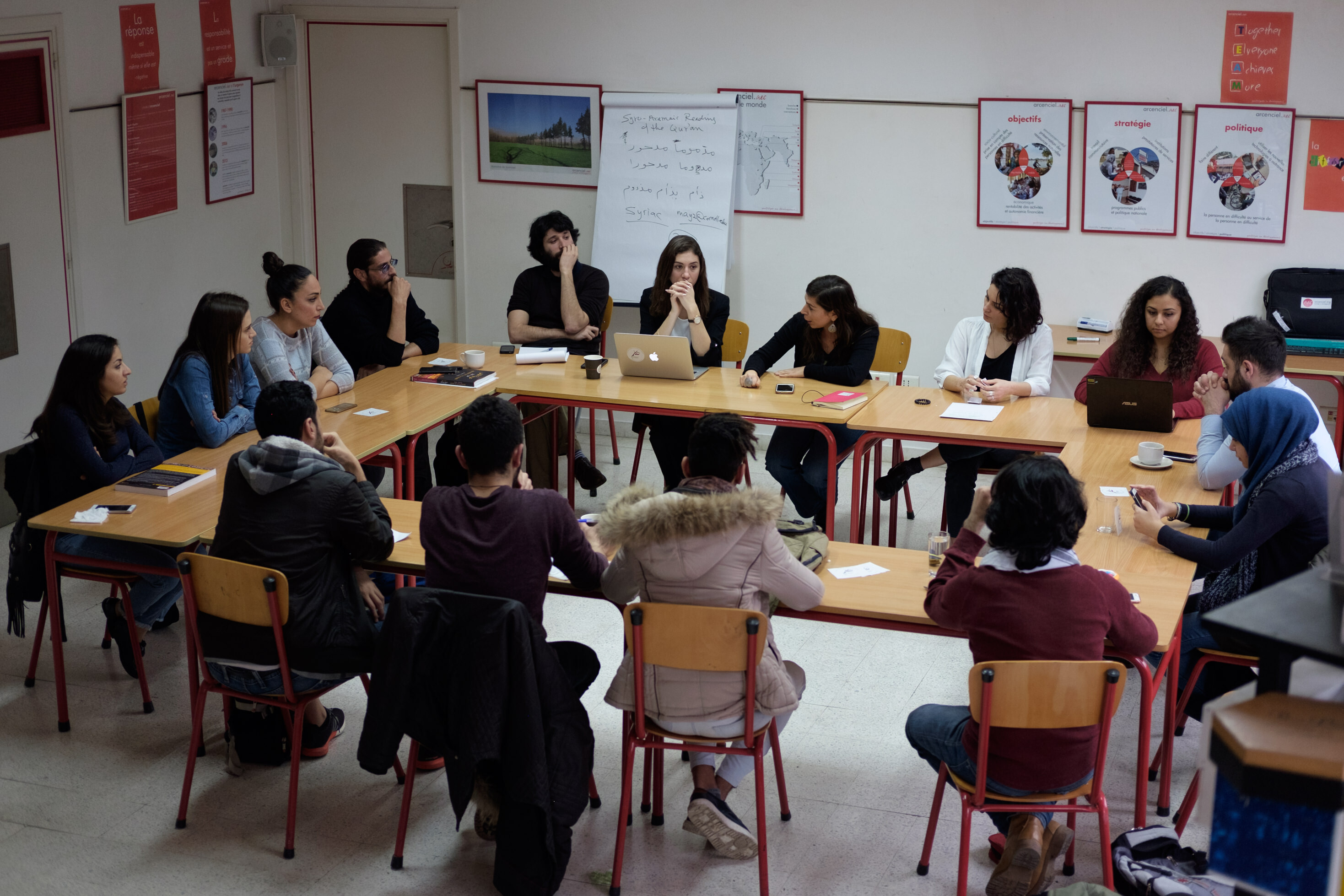 Social Issue
This project is one of the 2023 WISE Awards winners. 
Only 1% of refugees get formally resettled, given a work permit and a chance to restart their lives. NaTakallam leverages technology to solve the challenge of millions of highly educated displaced persons and their host communities with no access to income. Refugees work as tutors cultural exchange instructors, and translators, providing customers with high-quality language services and building intercultural bridges. While originally born to support Syrians teaching Arabic, sessions are additionally offered in Spanish, French, Persian, Armenian, Kurdish, Russian, and Ukrainian.
Solution and Approach
NaTakallam partners with K12 schools and universities to provide students with quality and innovative language sessions. A diverse range of affordable courses and flexible programming designed to suit the students' needs. We also offer sessions that are designed specifically to combat stereotypes towards refugees and to go beyond the headlines. Pedagogically, our work supports the learning process by providing comprehensible input from a native speaker, facilitating communicative sessions, and providing students with exposure to dialects: further personalizing the experience for students. We also offer an Integrated Curriculum in Arabic developed in partnership with the Head of the Arabic Department at Cornell University to truly reflect the use of the language by native speakers in the cultural context.
Impact and Future Development
In 2023, we aim to launch a program designed for Francophone students who are learning Arabic. It offers conversational practice with native speakers as a complement to university and secondary school programming. By 2025, we aim to grow steadily and hit USD$2.5 million in annual revenue. For language learning services, our growth will rely on three axes: – Provide synchronous and asynchronous video sessions for better learning experience – Launch targeted marketing campaign to focus on individuals who want to learn a language while having a positive long-term impact – Grow through the diversification of languages and potentially new online teaching services.
September 04, 2023 (last update 09-04-2023)