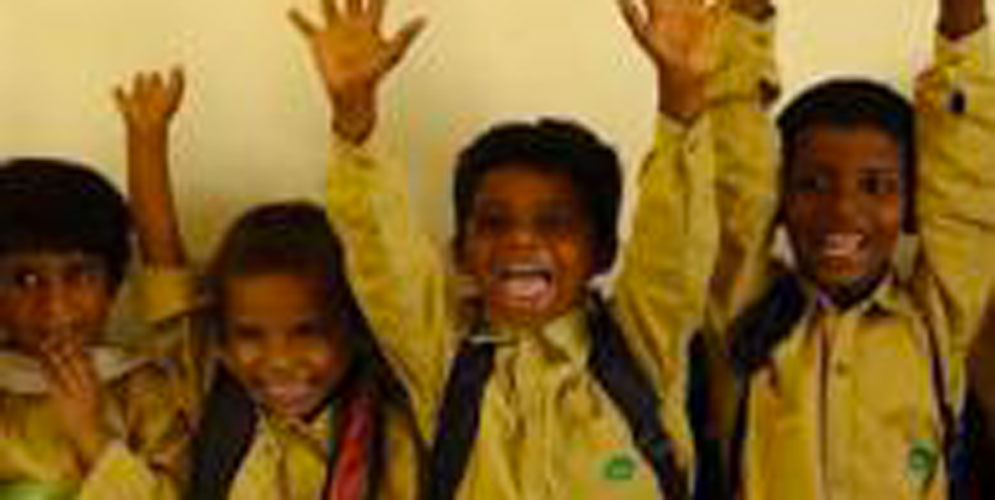 About the Project
This project is one of the 2010 WISE Awards winners.
TCF is one of the largest non-profit organizations in Pakistan in the field of education. Since it was founded in 1995, it has run a professionally managed network of 910 purpose-built schools in the poorest rural areas and most urban slums of Pakistan. TCF's mission is to promote mass-scale quality education at the primary and secondary levels in an environment that encourages intellectual, moral and spiritual growth.
The TCF model is based on the principle that education for the poor should not be poor. TCF schools are equipped with spacious and fully furnished classrooms, an administrative block, a play area, a library, computer labs, science labs, an art room and all essential facilities for a stimulating learning environment.
Context and Issue
With 25 million out-of-school children, Pakistan is the second largest out-of-school population in the world and is unlikely to achieve the 2015 Millennium Development Goal of universal primary education until 2100. National literacy is at 57 percent and female literacy is at 45 percent. There is a dearth of safe, accessible and affordable schools for the poor. Girls especially have trouble accessing schools – not just physically (enrollment drops by 20 percent for every 500 meters that a girl has to travel to school) but also culturally and financially.
Lack of education has a profound impact on human inequality, causing human insecurity in all its diverse manifestations. Illiteracy and innumeracy leave the poor excluded from markets, vulnerable to life shocks, and unable to evoke legal rights or a political voice to bring about change or justice. This insecurity especially impacts the wellbeing of women: many studies have shown that education helps control population growth by spacing birthing, reduces child mortality, and also reduces the number of women going missing. Educated women have healthier families, which has profound implications in poor countries where up to 40 percent of deaths are due to completely preventable diseases.
The Solution and Impact
The past 17 years have proven TCF's management model to be innovative in providing the poor in Pakistan with access to high-quality education at low cost. The innovations include free transport facilities for teachers to prevent absenteeism, purpose-built campuses in the heart of low-income neighborhoods so children can walk to school and be secure within the boundary walls, a flexible pay-as-you-can-afford fee system supported by donations, an all-female faculty to encourage enrolment of girls, as well as robust organization systems and structures designed to ensure high governance standards while meeting execution challenges.
TCF's management model has innovative adaptations that allow the poor in Pakistan to access high-quality education at a very low cost. The strength of the project lies in the fact that each school provides:
Safe, accessible schools, especially for girls, through purpose-built campuses within safe walking distance, ensuring fully functioning facilities like toilets, running water, drinking water, a female-only environment in the school through full-female faculty provided door-to-door transport.
A subsidized fee further reduced through scholarships.
Strict quality control as schools are supported by area offices, regional education teams, a central M&E system, and an education program to supplement learning materials and train staff.
To date, the project has had a significant impact across the country. From five schools in Karachi in 1995, TCF now has 910 purpose-built schools with 128,000 students in slums and villages across 97 towns and cities in Pakistan. More than 10,000 people are provided with employment across Pakistan, with 6,300 female teachers earning livelihoods from TCF schools. Nearly 50 percent of the TCF student body comprises girls, as against 39 percent of girls' primary enrollment nationally. Over 90 percent of TCF students successfully pass the Matriculation exam (Class 10), versus the national average of 60 percent. More than 70 percent continue to study in Class 11 and 12 versus the national average of 40 percent, while 16 percent of TCF students study beyond Class 12, versus a national average of 5 percent.
Future Developments
In the coming years, TCF plans to grow to 1,000 school units and 180,000 children enrolled in the next three years. The project will scale up through cost-effective afternoon shifts to better utilize the capacity of existing buildings, and explore alternative distribution methods of existing TCF learning materials to impact students beyond the TCF network, and leverage technology to build internal efficiencies and free up resources which are being used for costly and resource-intensive activities.
May 26, 2010 (last update 01-20-2022)