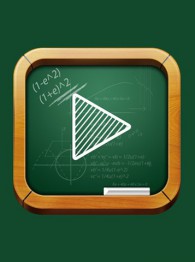 About the Project
This project is one of the 2015 WISE Awards finalists.
Set up in 2010, NetEase Online Open Courses is an online learning platform offering free learning resources to everyone. Learners can get access to a wide range of contents covering Humanities, Education, Arts, Technology, Health, Finance, Entrepreneurship, Social Science, and many other fields which are introduced from universities and organizations such as Harvard, Stanford, Oxford, Khan Academy, BBC, TED, Coursera, etc.
Context and Issue
The Online Open Course firstly appeared about ten years ago, when MIT released some lectures online. However, due to language barriers and the lack of a unified platform, it is rather difficult for Chinese learners to access those quality resources.
Solution and Impact
In order to improve the access to high-quality education materials among Chinese students, NetEase Online Open Courses was founded as an online educational platform that enables Chinese learners to access high-quality courses whenever they want and wherever they want. Mobile apps are also developed that can serve users of iPhones, Android Phones and PC tablets. Adopting a collaboration model, the project recruits volunteers to offer instant well-translated subtitles for learners and the entire translation process is scheduled according to learners' requirements.
NetEase Online Open Courses promotes collaboration and social study among learners, as students can pose their own study plan, notes and discussions on the platform to share knowledge. Also learners can use the online modifying tools to refine the video subtitles for people with language or hearing impairments. 
Besides the comprehensive and well-designed education resources introduced from partners like TED, BBC, Khan Academy, and Coursera, the platform has also set up an independent channel for personal presentations, which are suitable for learners with different ages, occupations and interests. 
A multi-awarded initiative and a sustaining member of The Open Educatoin Consortium (OEC), NetEase Online Open Courses has grown into the biggest and most popular Chinese online open course platform. More than 50,000 high-quality videos have been uploaded on the platform and 30,000 of them have Chinese subtitles. The website of NetEase Online Open Courses has 15 million pageviews a month and the mobile App has 7.5 million monthly pageviews. 
Future Developments
NetEase, the organization behind NetEase Online Open Courses, is exploring new online educational modes, such as MOOC and online working skills training. Cloud Classroom, Youdao Classroom and China University MOOC (which derived from NetEase Online Open Courses) have been developed. 
In the future, NetEase Online Open Courses plans to expand and deepen collaboration with international partners  in order to maximize the learning experiences for all users.
April 26, 2015 (last update 12-30-2020)