Rapid global change intensifies the challenge nations face in developing high quality teaching professions. The profiles and demands of learners as well as the learning environments are constantly evolving. In this context, successful education reforms are intrinsically linked to improvement in teacher quality.
The report identifies ten key aspects of teacher policies the world over, and explores effective, successful examples that characterize these features. The case studies consider the unique social, economic and cultural contexts and constraints of each society. Through the examination of the top performing systems on PISA and TALIS, the report provides a succinct handbook for policy makers and education leaders, and a blueprint for prioritizing and initiating teacher policy reform for diverse nations.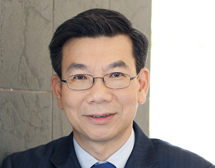 Prof. Oon Seng Tan
Director and Professor of Psychological Studies, National Institute of Education
Previously Dean at NIE, Professor Oon Seng Tan spearheaded the Teacher Education for the 21st Century initiative as a major milestone innovation for teacher policies.
This report has been reviewed by:
Professor Lim Cher Ping, Department of Curriculum and Instruction, The Hong Kong Institute of Education
Tine Sloan, Director, Teacher Education Program, Gevirtz Graduate School of Education, University of California, Santa Barbara
With contributions from:
Dr. Tiina Silander, Chair of the Department of Education at the University of Jyvaskyla, Finland
Seungah Lee, Head of Alumni & Impact at Teach for Qatar
Mohammed Fakhroo, CEO, Teach for Qatar
Nasser Al-Jaber, Deputy CEO, Teach for Qatar
Putting Education at the Heart of Global Development