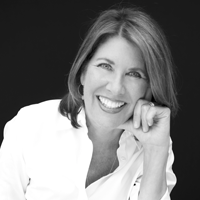 Share this episode
Sherrie Westin serves as President of Social Impact and Philanthropy at education nonprofit Sesame Workshop, the organization behind Sesame Street.
In her time at Sesame Workshop, she has led countless efforts to serve vulnerable children through mass media and targeted initiatives in the United States and around the world. Westin led Sesame's efforts to win a historic $100M grant from the MacArthur Foundation to fund the largest early childhood intervention in the history of humanitarian response. With an additional $100M grant from The Lego Foundation, this initiative has expanded to Bangladesh. She was named a "Leading Global Thinker" by Foreign Policy Magazine and one of Fast Company's "100 Most Creative People in Business".
Sherrie joins us to discuss the legacy of Sesame Workshop, how they are adapting to the new normal, and what we can do to continue building greater resilience in children.