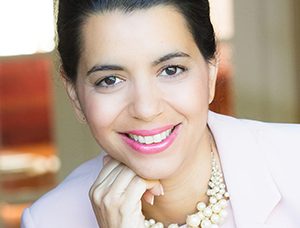 Share this episode
This episode is the second of the Unmute Education limited series dedicated to raising the volume on the education conversation in the leadup to the WISE 2021 Global Summit taking place in Doha, Qatar and online on 7-9 December 2021.
Featured in this podcast is Amel Karboul, the founding CEO of the Education Outcomes Fund, a ground-breaking international effort to change the way that education is funded particularly in developing country contexts. The effort is championed by amongst others Gordon Brown, the former prime minister of the United Kingdom, and Sir Ronald Cohen co-founder of Apax Partners, one of Europe's most successful Venture Capital Firms.
Prior to taking on her role with the Education Outcomes Fund Amel held leadership positions at Mercedes-Benz, DaimlerChrysler; and the Boston Consulting Group (BCG). She also served in her native Tunisia as Minister of Tourism from 2014 to 2015 during the country's transition to democracy.
She was the first woman to occupy that position and the youngest member of the Mehdi Jooma administration. Amel was also a member of the Education Commission chaired by Gordon Brown. She is the author of Coffin Corner, a book outlining a new leadership culture suited to the complexity and dynamics of the 21st century.
Tune in to this second episode of the Unmute Education limited series to hear Amel Karboul's discussion alongside host and CEO of WISE, Stavros Yiannouka tackle the climate crisis, outcome-based funding, and many more topics.
Relevant links:
UNESCO Report cited in the intro: www.wise-qatar.org/app/uploads/202…11/web-page.pdf
Education Outcomes Fund: www.educationoutcomesfund.org
Amel Karboul's website: karboul.com