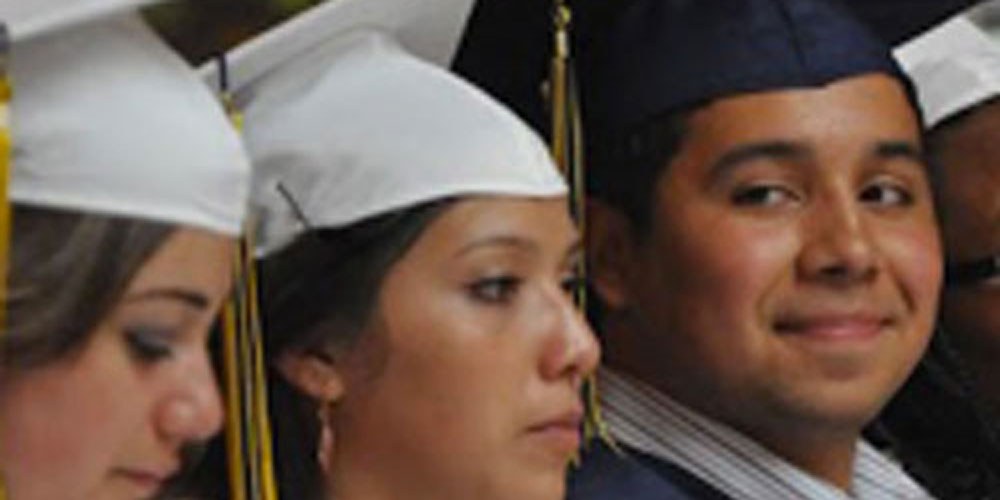 About the Project
This project is one of the 2012 WISE Awards winners.
Low-income students struggle to access the quality instruction and support they need to be college-ready by the end of high school. Therefore, Cristo Rey ensures that all students, regardless of family income, are prepared to graduate from college and bring prosperity and value to themselves, their families, and their communities. To do so, a Cristo Rey school operates as both a school and a temporary employment agency where all students work. More than 1,800 corporate partners (including corporations, law and engineering firms, banks, hospitals, universities, and other professional businesses) employ a team of students who rotate one day on the entry-level job each week. The fee for the students' services covers half of the cost of their education. This school year, 8,100 students in 26 schools are projected to earn $44 million to pay for their own private, college-preparatory education. Also, they will gain work skills that are unattainable in the classroom. By exposing the students to the rigorous expectations of the professional workplace, they: (1) acquire the skills and behaviors for success, (2) understand the relevance of their education in the classroom, and (3) re-imagine their futures to become college-educated professionals. As a result, Cristo Rey students are graduating from college at twice the rate of their peers from the same economic background.
Context and Issue
Less than one in 10 underserved youths in the USA graduates from college. The critical lever of change is, for all cities, to consider new ways of providing parents with quality educational choices and for high schools to train students for success in the world of work. Leading experts and policy makers have been unable to put in place sustainable, national initiatives to stem high dropout rates among young people from disadvantaged urban communities. A few inner-city, private schools have successfully educated low-income students. However, the cost is increasingly prohibitive for low-income families. It is important to tackle this challenge in order to begin breaking the cycle of poverty and using educational success to bring prosperity and value to young people, their families, and their communities.
Solution and Impact
Through the Corporate Work Study Program, Cristo Rey schools are transforming the educational landscape for low-income youths and serving as a critical lever of change in how corporate America can develop the workforce of the future at no cost to society. The work study model truly provides a new dimension for learning. Typically, to connect classroom learning to future careers, schools hold career fairs or bring in speakers. In contrast, Cristo Rey students work eight hours every week, for all four years of their high-school experience, in a professional setting, collaborating with doctors, lawyers, engineers, bankers, and other professionals. 
The main strengths of the model are to:
1. Provide students with the opportunity to contribute financially to their education, which makes a private, quality education an affordable option for students and their families.
2. Reinforce in students the thinking strategies and lifelong learning behaviors emphasized in the classroom (such as precision and accuracy, complex reasoning, persistence with new tasks, and teaming and collaboration). These critical skills are necessary for success in college and the workplace.
3. Allow students to apply and make connections from the classroom to the world of work. As a result, Cristo Rey students re-envision their futures as college-educated employees.
In terms of results and impact, evaluations have shown that students excel in the workplace. According to the Corporate Partner Performance Evaluation conducted in early 2013, 74 percent of Cristo Rey students meet or exceed expectations at work. The annual retention rate of corporate sponsors is 88 percent. Further, workplace excellence in Cristo Rey high schools is driving Cristo Rey graduates' success in college. In measuring its impact, Cristo Rey works with the National Student Clearinghouse to track its graduates in college, and they are enrolling and graduating from college at twice the rate of their peers from the same economic background.
Cristo Rey's 26 schools serve 8,100 students from families with limited educational opportunities. To date, it has 6,800 alumni. Cristo Rey Network students come from families whose overall average household size is four persons and the average family income is $34,000. Ninety six percent of Cristo Rey students are young people of color. The schools accept all students, regardless of religious affiliation. This past school year, 40 percent of the student body was not Catholic. On average, Cristo Rey students arrive in ninth grade approximately two grade levels behind academically because, through no fault of their own, they have not had access to high-quality education in grades K-8.
To date, the project has benefited 6,800 alumni and is reaching 8,100 current students, a total of 14,900 young persons. The project takes place in 26 different locations, with six more currently in the process of being replicated. 
Future Developments
In the face of the enormous need to provide more underserved youths with a quality education option, the Cristo Rey Network plans to scale by (1) opening 14 additional schools and (2) increasing average student enrollment at existing schools to serve over 15,000 low-income students across the country by 2020.
To grow effectively, the Cristo Rey Network must build its capacity to not only support the expansion of new schools, but also to manage the evolution of the Corporate Work Study Program to secure enough entry-level jobs that meet the demands of the changing workforce. Therefore, to ensure that its current and future students have the skills and opportunities to create value in the future economy, the organization recently launched a project aimed at (1) improving the social and technical skills Cristo Rey students acquire by working in entry-level corporate jobs while attending high school and (2) scaling those evidence-based practices so that Cristo Rey schools can serve more students.
May 26, 2012 (last update 01-20-2022)