The future of every society in the world depends on teachers. Teachers impact children in a myriad of ways, from teaching the lifelong skill of how to learn, to the practical skills to navigate daily life and to modeling healthy, respectful interactions. To optimally teach children, we need teachers with strong wellbeing. Wellbeing is associated with doing well for others, striving, coming up with creative solutions to problems, and socially connecting. Our children need this full effort from teachers.
This report covers two large endeavors. The first endeavor was a scoping literature review of 102 journal articles worldwide on teacher wellbeing for the five-year period of 2016 to 2020. The second endeavor was a set of case studies involving original, in-depth interview data collection with 90 teachers and 16 principals in high-performing schools in Cambodia, Kenya, and Qatar. We further interviewed 11 policymakers.
Rae Jean Proeschold-Bell
Professor of global health, Duke Global Health Institute and the Duke Center for Health Policy and Inequalities Research
Rae Jean has a PhD in clinical-community psychology from Arizona State University. Rae Jean studies the wellbeing of people who are servant-hearted and called to their work; her other studies include clergy, medical providers, and the caregivers of orphaned and separated children, with the latter study occurring in Cambodia and Kenya, as in the present report. The wellbeing of teachers is special to her; her mother and grandmother combined taught primary and secondary school for 50 years.
Malik Muhammad Sohail
Lecturer of sociology, Government College University Faisalabad, Pakistan
Malik earned his PhD from the University of Sargodha and completed a doctoral fellowship at Harvard University. He is a research fellow at the Center for Health Policy and Inequalities Research, and non-resident faculty scholar at the Center for Spirituality, Theology and Health at Duke University. His research interests include wellbeing, illness experiences, religious and spiritual coping and health. He possesses a special interest in this teacher wellbeing study because his father was a teacher for 35 years.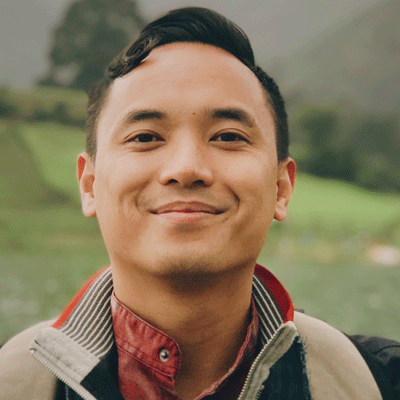 Hy Huynh
Community psychologist and global mental health disparities Researcher, Center for Health Policy and Inequalities Research at Duke University
Dr. Huynh received his PhD in community psychology with a focus on international family and community studies from Clemson University. In addition, he has over a decade of experience as a community mental health practitioner with marginalized communities based in Southeast Asia, Sub-Saharan Africa, Central America, and in United States south. Much of his research focuses on mental health disparities and protective factors, particularly for marginalized youth and young adult populations in low- and middle-resource contexts.
Ahmed Baghdady
Research Manager, WISE
Ahmed is an education and research management professional with over twenty years' experience. Ahmed has held research and program management positions in the RAND Corporation and the Institute of International Education (IIE) in Qatar and in AMIDEAST, Egypt. Ahmed has Masters (MSc) and Doctor of Education (EdD) degrees in educational leadership from the University of Leicester. His research focuses on educational leadership, governance and the internationalization of higher education.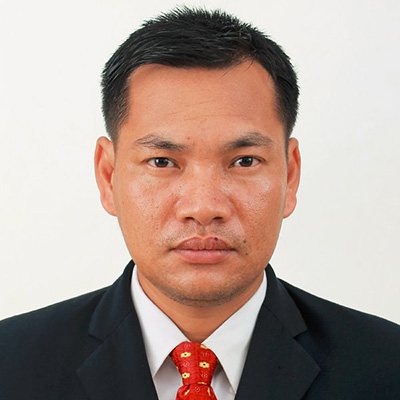 Vanroth Vann
Director and Founder, Development for Cambodian Children (DCC)
Vanroth holds a Masters degree in business administration, and has been working with children and youth in his community since 2002 in an effort to improve their education and livelihoods. He has created many youth development and empowerment programs, including English and computer classes, soccer-based leadership programs, community clean-up and other environmental protection programs, and scholarship programs for low-income students. He has been the site-PI of Cambodia since 2004 for numerous research studies in partnership with Duke University.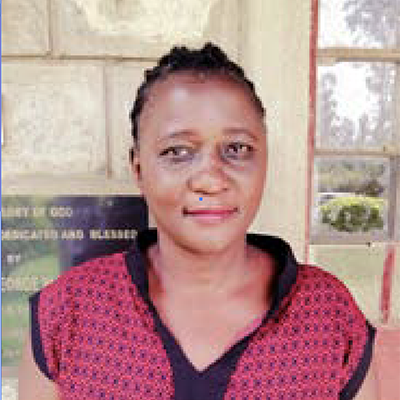 Cyrilla Amanya
Senior manager team member and research coordinator, ACE Africa Kenya
Cyrilla holds a Masters degree in development studies, a Bachelors degree in law and social sciences. She is a research director and coordinates different programs at ACE Africa Kenya focusing in the areas of child development, community health and wellbeing, community livelihoods and research which are embedded under each program area. She has conducted research with orphaned and separated children for over 14 years, and now focuses on task sharing mental health care in low resource settings and in middle income countries. For the current teacher wellbeing study, she spearheaded data collection from teachers and education policymakers in Kenya.
Maryam Al-Khalaf
Research Associate, WISE
Maryam is a Research Associate at WISE, an initiative of Qatar Foundation. Maryam's main research focus is on wellbeing in education and learning sciences. Maryam's background is in International relations and politics and holds a Bachelor›s degree in International Politics from King's College London. Her senior thesis focused on the implementation of austerity policies in the United Kingdom.
Kathryn Whetten
Professor of public policy and global health and Director, Center for Health Policy and Inequalities Research at Duke University
Dr. Whetten's work focuses on understanding health disparities focusing on life course events and social and environmental factors that influence health-related behaviors and wellbeing. All of Dr. Whetten's research is grounded in the idea that public policies can make a difference in people's lives. Dr. Whetten received their PhD in health policy and administration from the University of North Carolina at Chapel Hill.
Learning Ecosystems: A Powerful Means to Supporting Learners in Underserved Communities