Creativity is the driving force of human evolution. In our early 21st century the demand for creative thinkers is particularly high. Interest in creativity has generated countless studies, books, and articles. Which popular beliefs about creativity are valid?
In this comprehensive and accessible review, multiple strands of research are woven together revealing intriguing mechanisms and linkages in the creative process. The work dramatizes the powerful implications of creativity for learning, and suggests how we may benefit from these insights at any age.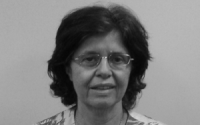 Dr. Helen Abadzi
Psychologist and Researcher, University of Texas at Arlington
Dr. Helen Abadzi has spent 27 years as a Senior Education Specialist at the World Bank. She has drawn on cognitive psychology and neuroscience to improve the outcomes of educational investments.
Prof. Marialuisa Martelli is a researcher in the Department of Psychology at the University of Rome La Sapienza and Silvia Primativo is a doctoral student at the same university.
Putting Education at the Heart of Global Development