Education systems are failing to meet the needs of too many learners today because it ill equips them for the challenges of an uncertain, turbulent world in which they will have to find solutions to challenges with other people. Drawing on some of the most innovative organizations in the world, including Pixar and Barcelona FC, the author builds a case for schools as a place where children go to explore, create, make and learn together in a creative community with a cause. School should be the place where learners can discover their passions and purpose —and inspire their active and collaborative, problem-solving learning.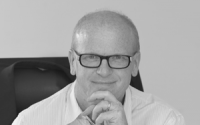 Mr. Charles Leadbeater
Innovation Expert and Associate, NESTA
Charles Leadbeater is a Nesta fellow and Chair of the Nominet Trust and the mobile education programmes Apps for Good.
He has worked around the world on innovation and creativity in both the private and public sectors. He is the author of several international bestselling works and of the first WISE Book Innovation in Education: Lessons from Pioneers around the World.
Putting Education at the Heart of Global Development