This article is part of a special interview series featuring global innovators in education (part 3 of 5). Visit WISE ed.review regularly to read the upcoming articles.
"Each time we hit the publish button—three times a week—we marvel at the internet's ability to consistently propel a master teacher's reach from thirty students in a classroom to several million students online," explained Logan Smalley, Founding Director of TED-Ed, the official educational initiative of TED Conferences. In an interview, we discussed his story and motivation to launch TED-Ed, the kind of reach and impact its had thus far, the power of teaching through animation, the classroom of the future and much more.
Tell me a little bit about the history of TED-Ed, and what the impetus or spark was that led to its creation.
In 2009, I had the good fortune of attending the TED conference as a TED Fellow. I was among the first cohort of what is now a global network of over 300 innovators and trailblazers who have gone through the program.
One of the many exciting opportunities provided by the TED Fellows program is an invitation for Fellows to pitch a project to TED. Having spent several years serving as a high school teacher and after-school tutor, I decided to pitch a website and framework that would allow teachers to more easily incorporate TED Talks into daily lessons. I titled the pitch "TED-Ed," and the leadership team at TED, which had also been thinking deeply about how to optimize TED's offering for the classroom, appreciated the idea I put forward.
In 2011, I was invited to join the TED staff and spend a year interviewing teachers and students on how TED could have a material impact on global education.
In January of 2012, I hired a small but mighty team of educators and animators, and a few months later we launched the first set of TED-Ed videos and the TED-Ed website. The content and programs that they've spent the last four years developing are now accessed by millions of learners every day.
As TED-Ed turns four in March, what have been some of the most interesting moments or milestones to date?
At TED-Ed we publish short, curiosity-invoking animations that are based on an educator's best lesson. Each time we hit the publish button—three times a week—we marvel at the internet's ability to consistently propel a master teacher's reach from thirty students in a classroom to several million students online. We've published roughly 400 animations to date and the videos have been viewed by groups of learners more than 300 million times.  Similarly, we take great pride in sharing the ideas of students through the TED-Ed platform.
In 2014, we launched a program called TED-Ed Clubs that supports students in preparing and presenting their big ideas as TED-style talks. The program involves students meeting regularly to research and discuss topics they're passionate about. At the end of the program, students present their findings in the form a TED Talk. To date, over 2,500 TED-Ed Clubs in over 80 countries have been formed, and their cumulative voice has the power to inspire positive change throughout the world.
What kind of content, or lessons, have gained the most traction on TED-Ed, and why do you think those issues in particular took off?
It's been thrilling to see an appreciation for TED-Ed content across a variety of subjects. We've had several "hit lessons" in each of the subject areas that we curate—science, language, math, history, and others.
There does seem to be extra value in professionally animating topics that require a strong mental model to truly comprehend. For example, visuals are a great tool for helping learners grasp the tiny scale of an atom or the infinite scale of the Universe.
That said, animation, as opposed to static visualization tools, lends itself well to narrative storytelling. Developing relatable characters, plot twists and helpful abstract symbols can be incredibly useful when you're trying to explore traditionally fuzzy topics such as social studies, the origin of language, or the utility of using metaphors in writing.
Every week we learn and re-learn how interrelated all knowledge is, and it's extremely motivating to experience that learning alongside millions of students around the world.
As technology is being integrated more and more into the classroom–whether to teach, to learn, collaborate or otherwise–what kinds of trends are you taking note of through your work at TED-Ed?
In my opinion, the greatest upside for incorporating technology into a classroom is twofold. First, it provides educators a realistic path towards personalizing their teaching to meet the interests and needs of each learner. Second, when done correctly, the efficiencies afforded by technology create more time for teachers to work one-on-one with the students who need it most.
Having been a teacher myself, I can say that one of the biggest challenges is scaffolding instruction across an entire class in a way that makes the information feel relevant to each student's life. No single student in a classroom is the same. Technology can help a teacher manage that challenge by helping them build a more actionable profile of each student's interests and needs. Once the profile is established, in a way that respects the safety and privacy of student's information, technology can also provide a more clear vision of which students in a teacher's classroom need more personalized attention, and how best to provide it. Technology is not a solution in and of itself. It is, however, a great tool for helping teachers find better solutions as challenges inevitably arise.
Fast-forwarding 10 or 15 years, how might you define the role of teachers and the role of students in the 'classroom of the future'?
The biggest challenge of the next 10 to 15 years will not be developing useful technological tools for the classroom, but developing methods for all classrooms to have equitable, high-quality access to those tools. If we can level the playing field for all learners, then anything is possible. If we can't, then the "classrooms of the future" will simply look like a slightly improved, slightly re- distributed version of today's classrooms.
About the Innovator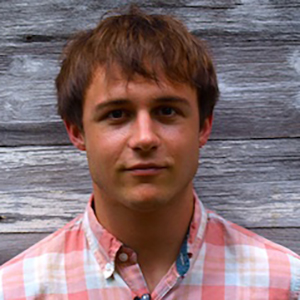 Logan Smalley is the founding director of TED-Ed, the education initiative of TED, a nonprofit devoted to "Ideas Worth Spreading" and famous for its TEDTalks. Logan and his team work with teachers and animators to create short, curiosity-invoking videos around topics typically taught in schools. The animations are served through TED-Ed's award-winning website, and they've been viewed over one hundred million times.
Logan is also the creator of the literary website, CallmeIshmael.com, and the director of the award-winning documentary, Darius Goes West. The nonprofit film, which documents the adventures of Darius Weems on a cross country journey with his twelve best friends, has won 28 film festival awards worldwide, and has raised over $2 million for Duchenne Muscular Dystrophy research.
Logan was born in Ithaca, NY, and grew up in Athens, GA. He graduated from the University of Georgia in with a degree in Special Education and went on to receive a Master's degree in Technology, Innovation, & Education from the Harvard Graduate School of Education.
When Logan isn't making videos, he enjoys playing soccer, harmonica and the musical saw.
Utilizing the Power of Human Rights Education